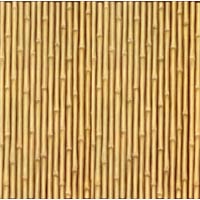 Luau Scene Setters
Room Roll
The Luau Scene Setters Room Roll is a giant tropical poster of bamboo 50' long and 4' tall. This is a great way to give a large space a Hawaiian theme. Add either the Tiki Scene Setters Posters or the Hula Scene Setters Posters to create a Hawaiian Luau theme.
Ground delivery only.
Luau Scene Setters are the official name of the large plastic wall decorations made by the Amscan company. The Room Rolls are giant plastic rolls of background design of Bamboo.